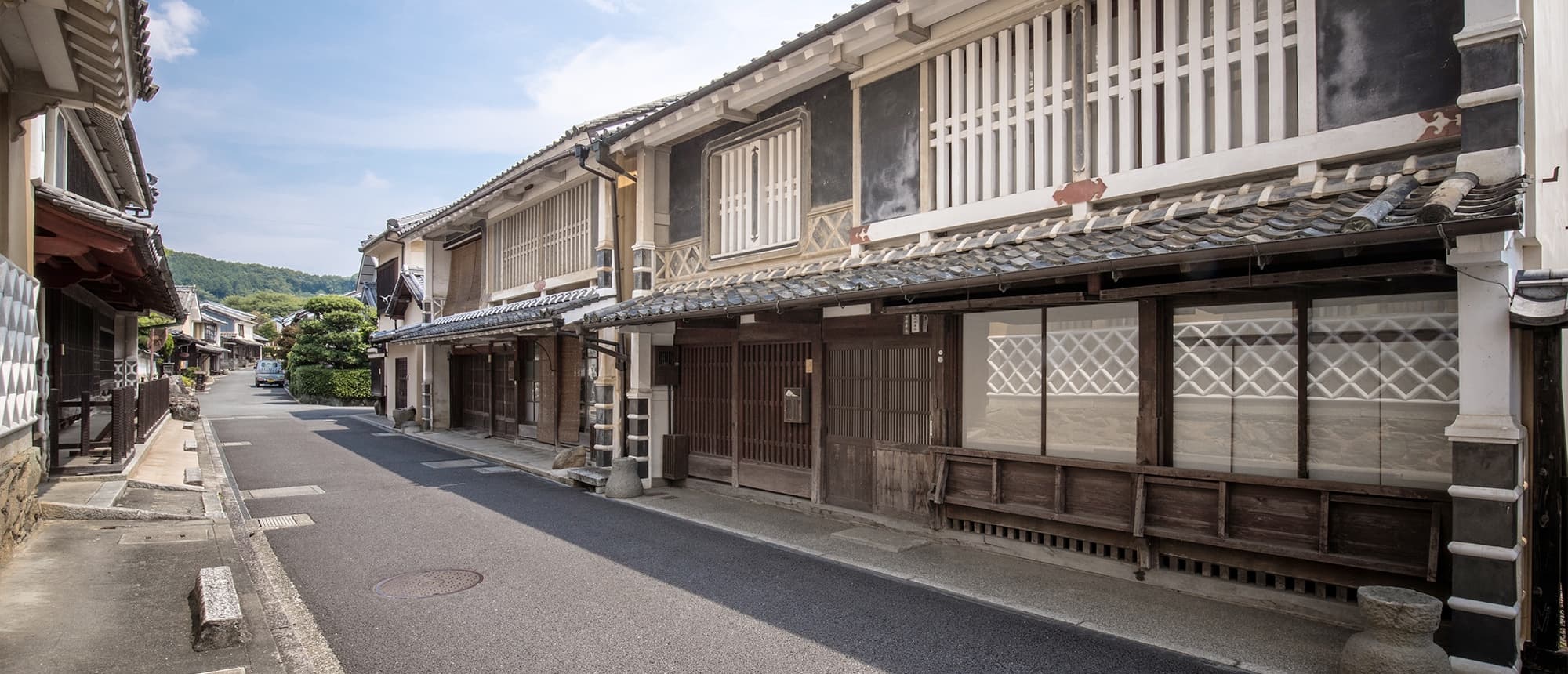 2017年の記事一覧
Mano T, Nagata K, Nonaka T, Tarutani A, Imamura T, Hashimoto T, Bannai T, Koshi-Mano K, Tsuchida T, Ohtomo R, Takahashi-Fujigasaki J, Yamashita S, Ohyagi Y, Yamasaki R, Tsuji S, Tamaoka A, Ikeuchi T, Saido TC, Iwatsubo T, Ushijima T, Murayama S, Hasegawa M, Iwata A.
Neuron-specific methylome analysis reveals epigenetic regulation and tau-related dysfunction of BRCA1 in Alzheimer's disease.
Proc Natl Acad Sci USA 2017; 114:E9645-E9654.

Igase M, Igase K, Tabara Y, Ohyagi Y, Kohara K.
A cross-sectional study of equol producer status and cognitive impairment in elderly.
Geriatr Gerontol Int 2017; 17:2103-2108.

Wheeler E, Leong A, Liu CT, Hivert MF, Strawbridge RJ, Podmore C, Li M, Yao J, Sim X, Hong J, Chu AY, Zhang W, Wang X, Chen P, Maruthur NM, Porneala BC, Sharp SJ, Jia Y, Kabagambe EK, Chang LC, Chen WM, Elks CE, Evans DS, Fan Q, Giulianini F, Go MJ, Hottenga JJ, Hu Y, Jackson AU, Kanoni S, Kim YJ, Kleber ME, Ladenvall C, Lecoeur C, Lim SH, Lu Y, Mahajan A, Marzi C, Nalls MA, Navarro P, Nolte IM, Rose LM, Rybin DV, Sanna S, Shi Y, Stram DO, Takeuchi F, Tan SP, van der Most PJ, Van Vliet-Ostaptchouk JV, Wong A, Yengo L, Zhao W, Goel A, Martinez Larrad MT, Radke D, Salo P, Tanaka T, van Iperen EPA, Abecasis G, Afaq S, Alizadeh BZ, Bertoni AG, Bonnefond A, Böttcher Y, Bottinger EP, Campbell H, Carlson OD, Chen CH, Cho YS, Garvey WT, Gieger C, Goodarzi MO, Grallert H, Hamsten A, Hartman CA, Herder C, Hsiung CA, Huang J, Igase M, Isono M, Katsuya T, Khor CC, Kiess W, Kohara K, Kovacs P, Lee J, Lee WJ, Lehne B, Li H, Liu J, Lobbens S, Luan J, Lyssenko V, Meitinger T, Miki T, Miljkovic I, Moon S, Mulas A, Müller G, Müller-Nurasyid M, Nagaraja R, Nauck M, Pankow JS, Polasek O, Prokopenko I, Ramos PS, Rasmussen-Torvik L, Rathmann W, Rich SS, Robertson NR, Roden M, Roussel R, Rudan I, Scott RA, Scott WR, Sennblad B, Siscovick DS, Strauch K, Sun L, Swertz M, Tajuddin SM, Taylor KD, Teo YY, Tham YC, Tönjes A, Wareham NJ, Willemsen G, Wilsgaard T, Hingorani AD; EPIC-CVD Consortium; EPIC-InterAct Consortium; Lifelines Cohort Study, Egan J, Ferrucci L, Hovingh GK, Jula A, Kivimaki M, Kumari M, Njølstad I, Palmer CNA, Serrano Ríos M, Stumvoll M, Watkins H, Aung T, Blüher M, Boehnke M, Boomsma DI, Bornstein SR, Chambers JC, Chasman DI, Chen YI, Chen YT, Cheng CY, Cucca F, de Geus EJC, Deloukas P, Evans MK, Fornage M, Friedlander Y, Froguel P, Groop L, Gross MD, Harris TB, Hayward C, Heng CK, Ingelsson E, Kato N, Kim BJ, Koh WP, Kooner JS, Körner A, Kuh D, Kuusisto J, Laakso M, Lin X, Liu Y, Loos RJF, Magnusson PKE, März W, McCarthy MI, Oldehinkel AJ, Ong KK, Pedersen NL, Pereira MA, Peters A, Ridker PM, Sabanayagam C, Sale M, Saleheen D, Saltevo J, Schwarz PE, Sheu WHH, Snieder H, Spector TD, Tabara Y, Tuomilehto J, van Dam RM, Wilson JG, Wilson JF, Wolffenbuttel BHR, Wong TY, Wu JY, Yuan JM, Zonderman AB, Soranzo N, Guo X, Roberts DJ, Florez JC, Sladek R, Dupuis J, Morris AP, Tai ES, Selvin E, Rotter JI, Langenberg C, Barroso I, Meigs JB.
Impact of common genetic determinants of Hemoglobin A1c on type 2 diabetes risk and diagnosis in ancestrally diverse populations: A transethnic genome-wide meta-analysis.
PLoS Med 2017; 14:e1002383

Kohara K, Okada Y, Ochi M, Ohara M, Nagai T, Tabara Y, Igase M.
Muscle mass decline, arterial stiffness, white matter hyperintensity, and cognitive impairment: Japan Shimanami Health Promoting Program study.
J Cachexia Sarcopenia Muscle 2017; 8:557-566.

Nakamura N, Ohyagi Y, Yanagihara YT, Iimura KM, Soejima N, Imamura T, Murai H, Yamasaki R, Kira J.
Apomorphine therapy for neuronal insulin resistance in a mouse model of Alzheimer's disease.
J Alzheimers Dis 2017; 58:1151-1161.

Backes D, Rinkel GJE, Greving JP, Velthuis BK, Murayama Y, Takao H, Ishibashi T, Igase M, terBrugge KG, Agid R, Jääskeläinen JE, Lindgren AE, Koivisto T, von Und Zu Fraunberg M, Matsubara S, Moroi J, Wong GKC, Abrigo JM, Igase K, Matsumoto K, Wermer MJH, van Walderveen MAA, Algra A, Vergouwen MDI.
ELAPSS score for prediction of risk of growth of unruptured intracranial aneurysms.
Neurology 2017; 88:1600-1606.

Ohara M, Kohara K, Okada Y, Ochi M, Nagai T, Ohyagi Y, Tabara Y, Igase M.
Office-based simple frailty score and central blood pressure predict mild cognitive impairment in an apparently healthy Japanese population: J-SHIPP study.
Sci Rep 2017; 7:46419

Ochi H.
Clinical features, diagnosis and therapeutic strategies in pediatric multiple sclerosis.
Clin Exp Neuroimmunol 2017; 8(S1):33-39.

Onuma H, Tabara Y, Kawamura R, Ohashi J, Nishida W, Takata Y, Ochi M, Nishimiya T, Ohyagi Y, Kawamoto R, Kohara K, Miki T, Osawa H.
Dual Effects of a RETN Single Nucleotide Polymorphism (SNP) at –420 on Plasma Resistin: Genotype and DNA Methylation.
J Clin Endocrinol Metab 2017; 102:884-892.

Igase M, Ohara M, Igase K, Kato T, Okada Y, Ochi M, Tabara Y, Kohara K, Ohyagi Y.
Skin autofluorescence examination as a diagnostic tool for mild cognitive impairment in healthy people.
J Alzheimers Dis 2017; 55:1481-1487.

三木哲郎
総論:老化とアルツハイマー型認知症.
BIO Clinica 2017; 32:16-17.

大八木保政
アルツハイマー型認知症の予防.
BIO Clinica 2017; 32:39-43.