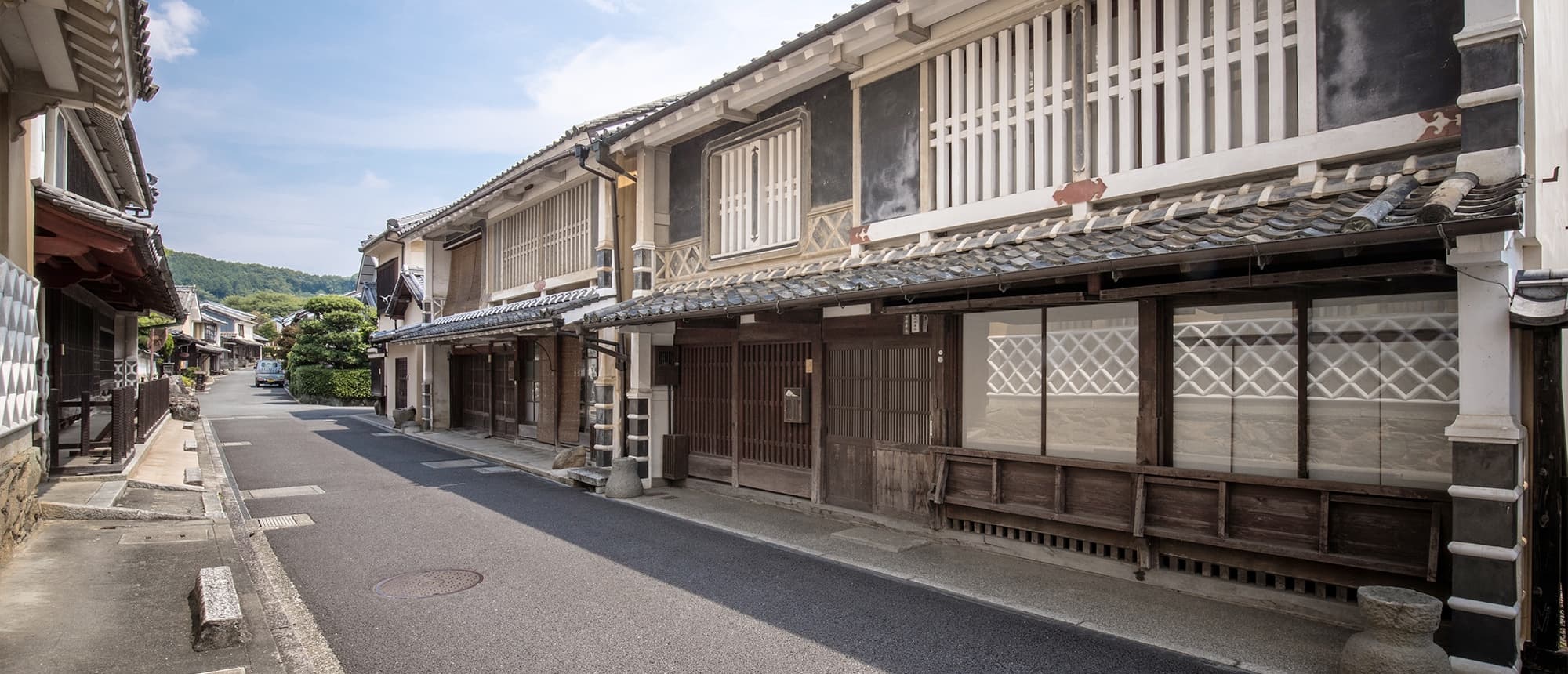 2014年以前の記事一覧
Uetani E, Tabara Y, Kawamoto R, Onuma H, Kohara K, Osawa H, Miki T.
CDH13 genotype-dependent association of high-molecular-weight adiponectin with all-cause mortality: The J-SHIPP Study.
Diabetes Care 2014以前; 37:396-401.

Kawamoto R, Tabara Y, Kohara K, Kusunoki T, Abe M, Miki T.
Interaction between serum uric acid and triglycerides in relation to prehypertension in community-dwelling Japanese adults.
Clin Exp Hypertens 2014以前; 36:64-69.

Wu Y, Gao H, Li H, Tabara Y, Nakatochi M, Chiu YF, Park EJ, Wen W, Adair LS, Borja JB, Cai Q, Chang YC, Chen P, Croteau-Chonka DC, Fogarty MP, Gan W, He CT, Hsiung CA, Hwu CM, Ichihara S, Igase M, Jo J, Kato N, Kawamoto R, Kuzawa CW, Lee JJ, Liu J, Lu L, McDade TW, Osawa H, Sheu WH, Teo Y, Vadlamudi S, Van Dam RM, Wang Y, Xiang YB, Yamamoto K, Ye X, Young TL, Zheng W, Zhu J, Shu XO, Shin C, Jee SH, Chuang LM, Miki T, Yokota M, Lin X, Mohlke KL, Tai ES.
A meta-analysis of genome-wide association studies for adiponectin levels in East Asians identifies a novel locus near WDR11-FGFR2.
Hum Mol Genet 2014以前; 23:1108-1119.

Ohara M, Kohara K, Tabara Y, Ochi M, Nagai T, Igase M, Miki T.
Sarcopenic obesity and arterial stiffness, pressure wave reflection and central pulse pressure: J-SHIPP study.
Int J Cardiol. 2014以前; 174:214-217.

Franceschini N, Fox E, Zhang Z, Edwards TL, Nalls MA, Sung YJ, Tayo BO, Sun YV, Gottesman O, Adeyemo A, Johnson AD, Young JH, Rice K, Duan Q, Chen F, Li Y, Tang H, Fornage M, Keene KL, Andrews JS, Smith JA, Faul JD, Guangfa Z, Guo W, Liu Y, Murray SS, Musani SK, Srinivasan S, Velez Edwards DR, Wang H, Becker LC, Bovet P, Bochud M, Broeckel U, Burnier M, Carty C, Chasman DI, Ehret G, Chen WM, Chen G, Chen W, Ding J, Dreisbach AW, Evans MK, Guo X, Garcia ME, Jensen R, Keller MF, Lettre G, Lotay V, Martin LW, Moore JH, Morrison AC, Mosley TH, Ogunniyi A, Palmas W, Papanicolaou G, Penman A, Polak JF, Ridker PM, Salako B, Singleton AB, Shriner D, Taylor KD, Vasan R, Wiggins K, Williams SM, Yanek LR, Zhao W, Zonderman AB, Becker DM, Berenson G, Boerwinkle E, Bottinger E, Cushman M, Eaton C, Nyberg F, Heiss G, Hirschhron JN, Howard VJ, Karczewsk KJ, Lanktree MB, Liu K, Liu Y, Loos R, Margolis K, Snyder M; Asian Genetic Epidemiology Network Consortium, Psaty BM, Schork NJ, Weir DR, Rotimi CN, Sale MM, Harris T, Kardia SL, Hunt SC, Arnett D, Redline S, Cooper RS, Risch NJ, Rao DC, Rotter JI, Chakravarti A, Reiner AP, Levy D, Keating BJ, Zhu X.
Genome-wide association analysis of blood-pressure traits in African-ancestry individuals reveals common associated genes in African and non-African populations.
Am J Hum Genet 2014以前; 93:545-554.

Kelly TN, Takeuchi F, Tabara Y, Edwards TL, Kim YJ, Chen P, Li H, Wu Y, Yang CF, Zhang Y, Gu D, Katsuya T, Ohkubo T, Gao YT, Go MJ, Teo YY, Lu L, Lee NR, Chang LC, Peng H, Zhao Q, Nakashima E, Kita Y, Shu XO, Kim NH, Tai ES, Wang Y, Adair LS, Chen CH, Zhang S, Li C, Nabika T, Umemura S, Cai Q, Cho YS, Wong TY, Zhu J, Wu JY, Gao X, Hixson JE, Cai H, Lee J, Cheng CY, Rao DC, Xiang YB, Cho MC, Han BG, Wang A, Tsai FJ, Mohlke K, Lin X, Ikram MK, Lee JY, Zheng W, Miki T, Kato N, He J.
Genome-wide association study meta-analysis reveals transethnic replication of mean arterial and pulse pressure loci.
Hypertension 2014以前; 62:853-859.

Igase M, Igase K, Kohara K, Yamashita S, Fujisawa M, Katagi R, Miki T.
Visit-to-visit variability in systolic blood pressure is a novel risk factor for the growth of intracranial aneurysms.
Cerebrovasc Dis 2014以前; 36:401-406.

Kamide K, Asayama K, Katsuya T, Ohkubo T, Hirose T, Inoue R, Metoki H, Kikuya M, Obara T, Hanada H, Thijs L, Kuznetsova T, Noguchi Y, Sugimoto K, Ohishi M, Morimoto S, Nakahashi T, Takiuchi S, Ishimitsu T, Tsuchihashi T, Soma M, Higaki J, Matsuura H, Shinagawa T, Sasaguri T, Miki T, Takeda K, Shimamoto K, Ueno M, Hosomi N, Kato J, Komai N, Kojima S, Sase K, Miyata T, Tomoike H, Kawano Y, Ogihara T, Rakugi H, Staessen JA, Imai Y.
Genome-wide response to antihypertensive medication using home blood pressure measurements: a pilot study nested within the HOMED-BP study.
Pharmacogenomics 2014以前; 14:1709-1721.

Kawamoto R, Tabara Y, Kusunoki T, Abe M, Kohara K, Miki T.
A slightly high-normal glucose level is associated with increased arterial stiffness in Japanese community-dwelling persons with pre-diabetes.
Vasc Med 2014以前; 18:251-256.

Tabara Y, Takahashi Y, Kohara K, Setoh K, Kawaguchi T, Terao C, Igase M, Yamada R, Kosugi S, Sekine A, Miki T, Nakayama T, Matsuda F; Nagahama Study Group.
Association of longer QT interval with arterial waveform and lower pulse pressure amplification: the Nagahama Study.
Am J Hypertens 2014以前; 26:973-980.

Gao H, Kim YM, Chen P, Igase M, Kawamoto R, Kim MK, Kohara K, Lee J, Miki T, Ong RT, Onuma H, Osawa H, Sim X, Teo YY, Tabara Y, Tai ES, van Dam RM.
Genetic variation in CDH13 is associated with lower plasma adiponectin levels but greater adiponectin sensitivity in east Asian populations.
Diabetes 2014以前; 62:4277-4283.

Kawamoto R, Tabara Y, Kohara K, Kusunoki T, Abe M, Miki T.
Synergistic influence of age and serum uric acid on blood pressure among community-dwelling Japanese women.
Hypertens Res 2014以前; 36:634-638.